Behind the Scenes: Ligne Roset Factory
Sometimes, in our fast-paced world—full of convenience and 1-click same-day delivery– it's easy to forget about the real people behind the scenes that make things happen.
We were recently granted the opportunity to visit the French countryside to visit Ligne Roset's production facilities, and reminded of their—and our—core values.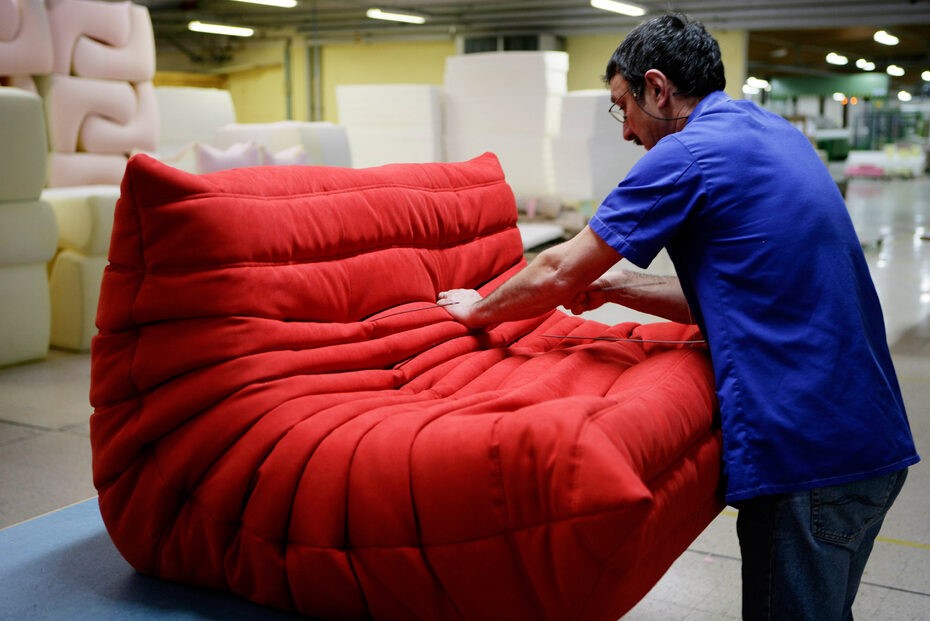 Their facilities were sustainable (they recycle or repurpose everything- from wood scraps and sawdust being used to heat the spaces in winter, to completely VOC-free foam and water-based glues and finishes), worker-friendly (natural light gets to the middle of the large buildings through skylights), and dedicated to producing amazing, quality product (their quality-control was rigorous at every step of production).
It's so refreshing to see, first-hand, how each piece is truly a made-to-order masterpiece, with multiple hands touching it at every step. For one iconic Togo chair, workers take an enormous block of VOC-free foam in the correct density (there are 26) and cuts it down with simple bandsaws and the like, to specific parts and pieces which are glued together- again, by hand- to form this structure, for this specific chair.
Meanwhile, after inspecting the bolt of fabric for any flaws and cutting out the pattern, a seamstress is busy sewing the channels of the cover, following lines marked on the textile with UV ink. Finally, a master upholsterer joins cover to foam frame, hand-folding and tufting the chair from memory.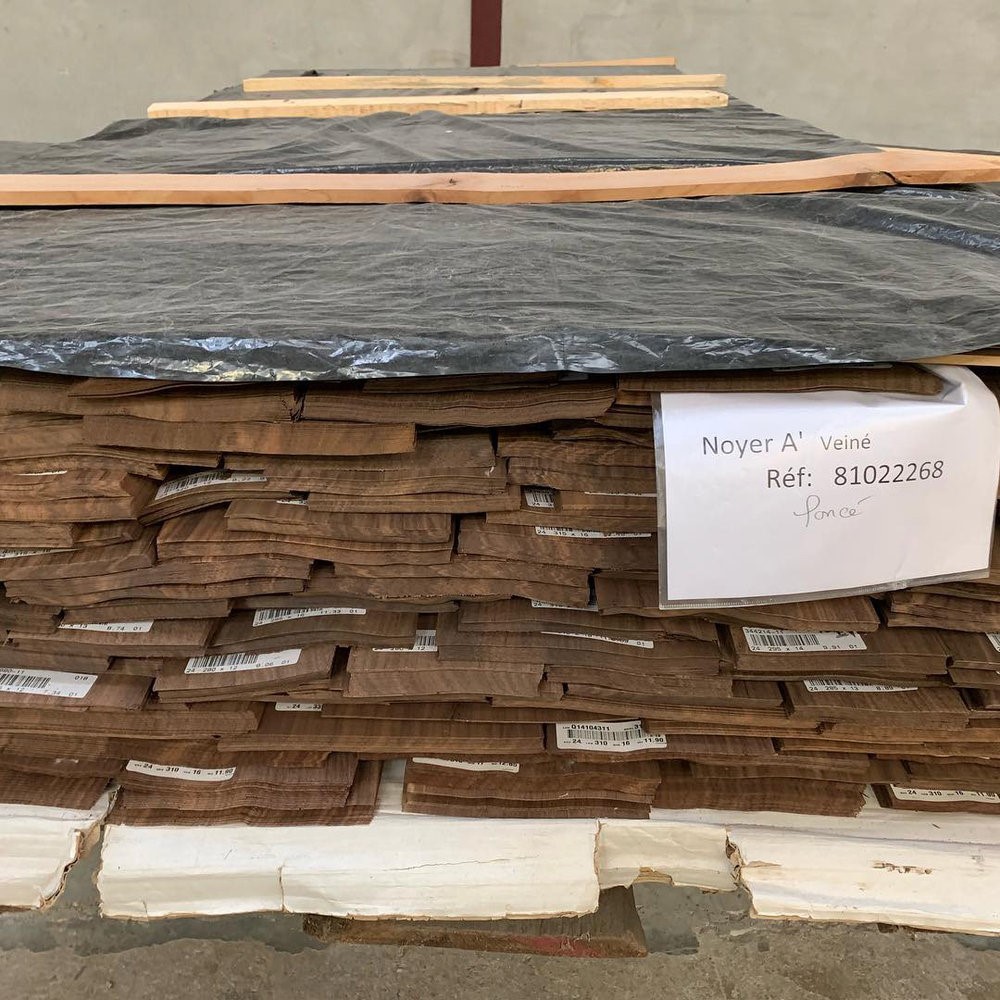 All veneer – either oak or walnut -is cut and applied to panels in-house.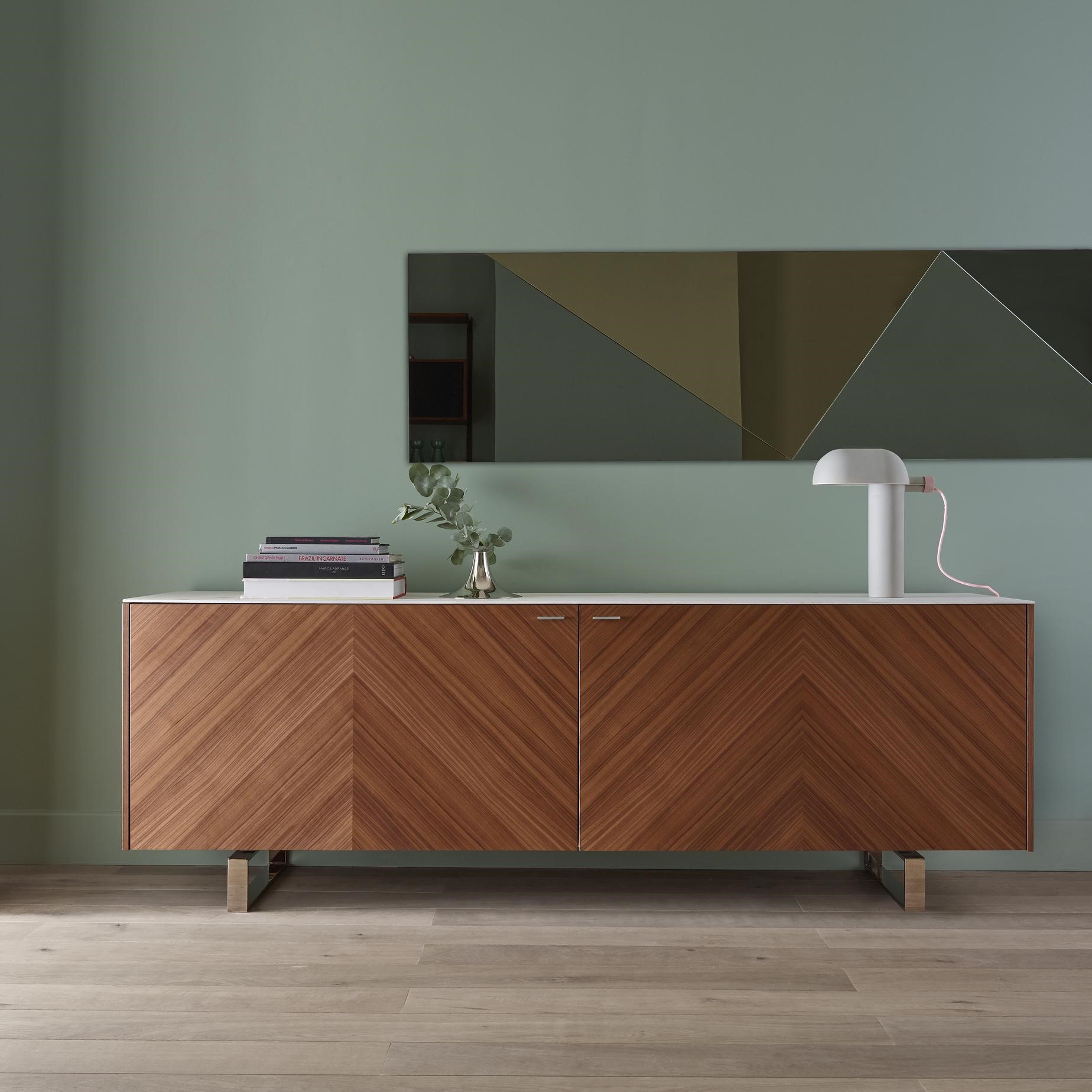 A completed Coplan 2 sideboard in walnut with a ceramic top.
Similarly, their cabinetry facilities were just as clean and complex, cutting each panel to size per order, applying one of numerous finish options (house-made veneers, hand-troweled cement, metal, or one-of-sixteen lacquer colors) to every side of each panel.
These hours and hours of work in production, maintenance of such complex, state-of-the-art facilities, transport and international business relations—plus the ingenuity of the product and individual designers themselves—this is all behind your beautiful and functional furniture piece.
Not only are you investing in the product itself, you're investing in people: the upholsterer and carpenter and other craftsmen and women at our factories, the repairmen servicing their machines, the truckdriver, the product designer, the customer service agents in France and at the port of New Jersey and in the New York showroom, and your local shop (us!). And hopefully you can feel as excited and good about your purchase as we do.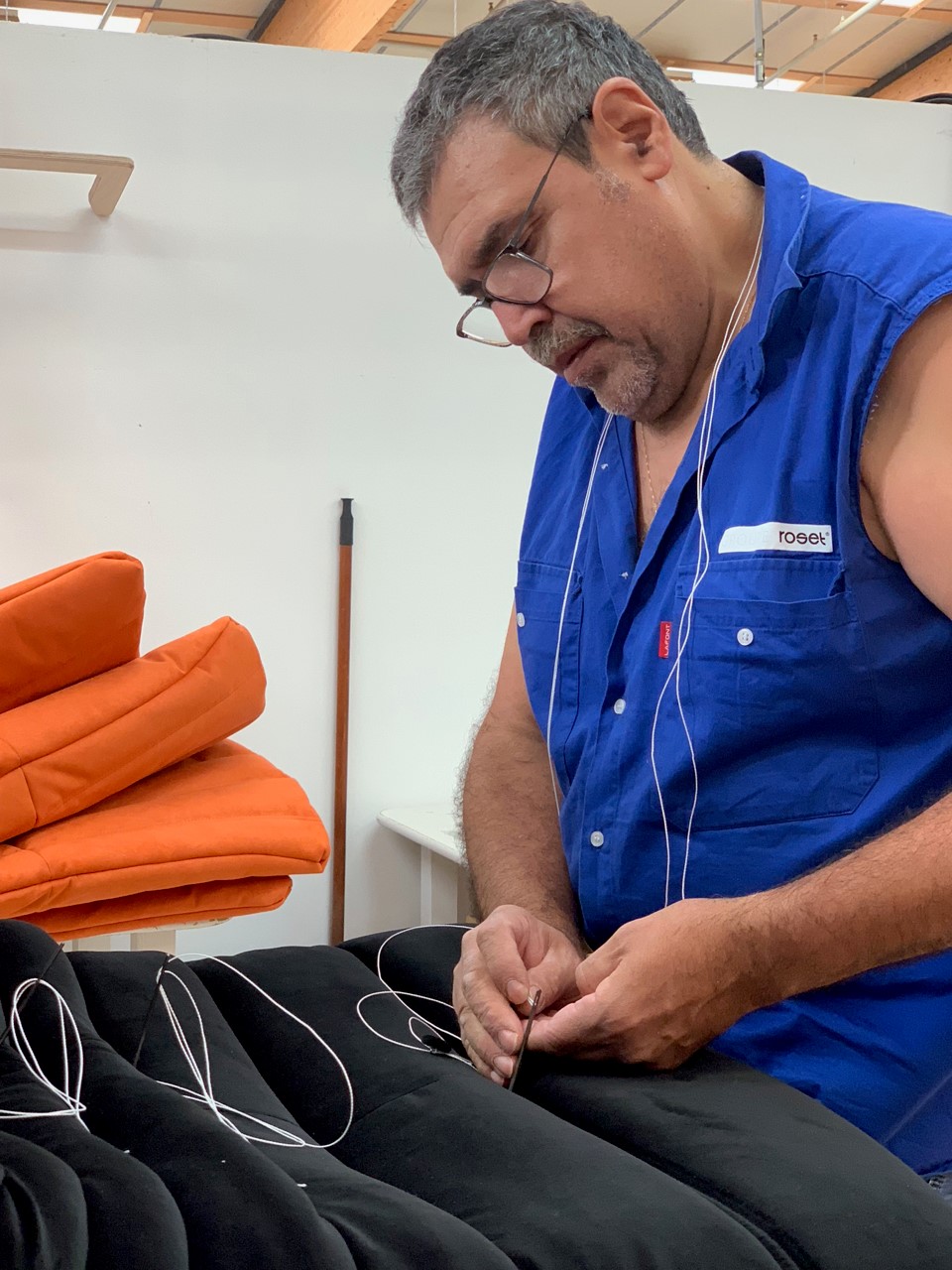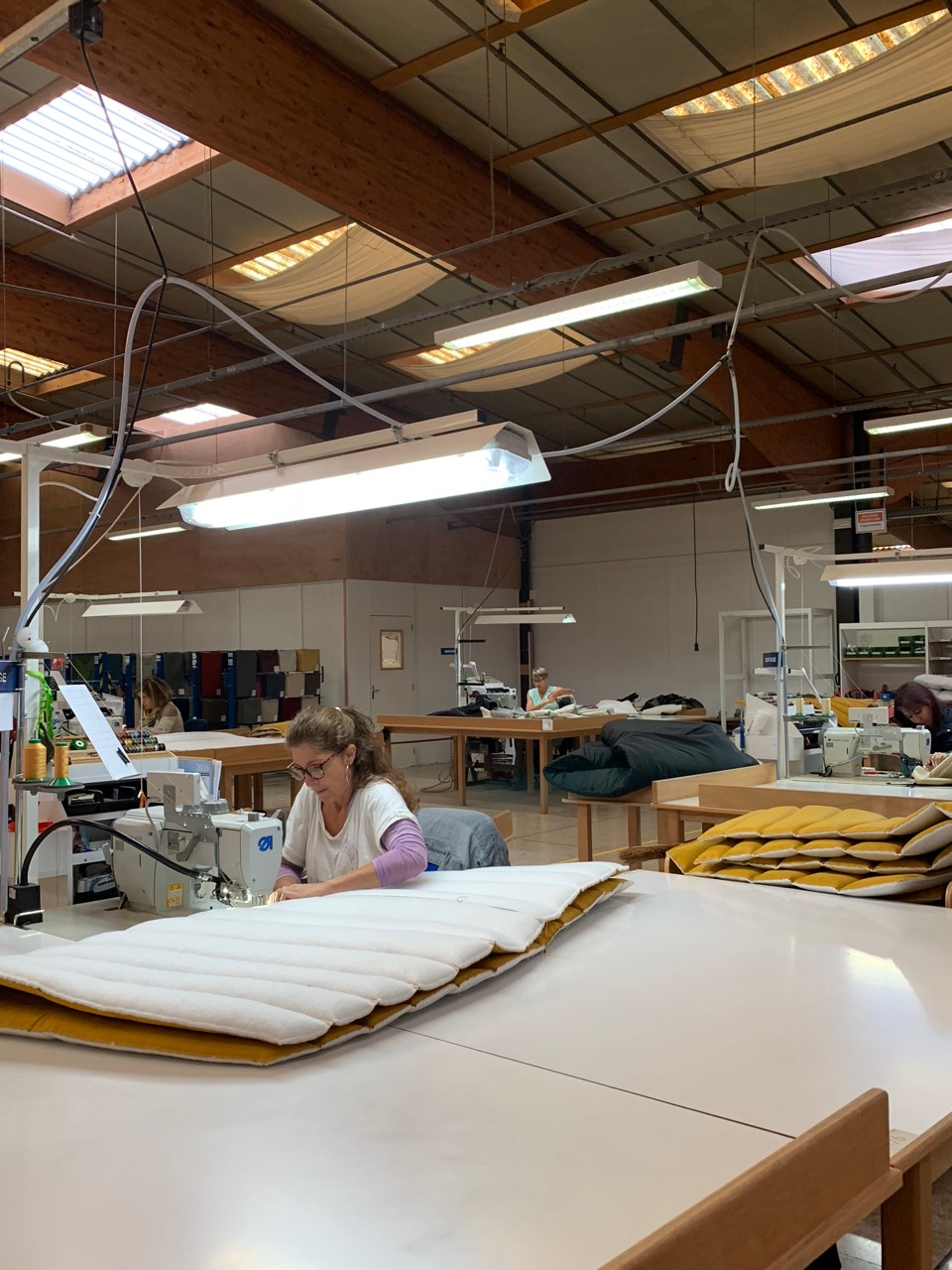 Credits:
Story by Design Lab Cincinnati, 2018.